Browsing articles in "Customize"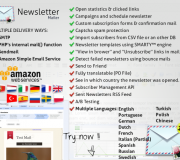 This week VldMods will Recommend you this great Newsletter Mail System. The Newsletter Mailer is a powerful email marketing tool. This has got multiple features.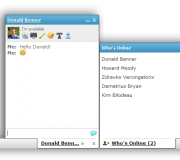 Cometchat are offering a 15% discount on all our editions and upgrades! This offer is valid only to Monday so you better hurry. Add CometChat to your vldPersonals site today and increase interactivity instantly! Coupon Code is : TK15OFF

Sometimes members don´t upload a profile pictures but the owner for the site will show even this people on the frontpage (new members) here is the solution.

If we need to have more links in top menu you can find it in header.tpl find this code in header.tpl (it should be the same in all versions)

People had ask me this question a few times … how to make stats on the frontpage:   I think some of us allready use stats on our sites and some not. and some people don´t know how to do …   Maybee you have more stats code. Please comments it here … so we can have a better stats code on our sites.

I get a question how to make a moderators for VldPersonals. I will make a tutorial how to do. Sometimes then your sites grow and it is many new members who register it can be difficult to admin to handle it alone so we need a moderator to help us.
how to add banner to the footer and to the content of my pages , I search and found 3 tutorials about this, so I don´t think we need ones more :) my comments: (thanks db3204)(you are making very great tutorials)

Tired of spammers send their email addresses on your site, the solution is simple "bad word".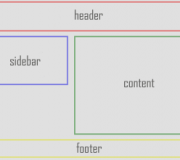 Before you try to make you own templates you need some knowledge about html and css. and even knowledge how to change yours tpl files. This tutor is only for beginners. Ofcource you can make a new one but it is very hard and it will be a tutor about it later …
To start search for mods extension and tutorials for vldpersonals here is a good start ! The original post is on vldpersonals and made of seeme101 (Thanks) many mods/extension/tutorials is made for version 2.5.3 – 2.5.7

Add your vldpersonals site here.
Sponsor/Donate to VldMods
I hope you like VldMods if you sponsor me I can make it even better ;) Thanks.