Browsing articles in "VldMods"
Another mod I had done because I think we need for vldpersonals then a member have birthday a birthday icon popup beside members age. So now we know then they have birthday and can send a Happy Birthday Gift to this member. The Birthday Mod cost 18 usd.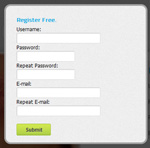 Hey guys I had now build a Modal Overlay Register/Login Popup Form for one of my clients/customers. Now It is a Paymod ! price 59 usd. (Can be used as Register or Register/Login Form)(or for adult sites with own text and images) .

Our php coder have now build a new payment modul for vldpersonals 2.7. If you need it please contact me  and we integrate it for you … price: 89 usd.

Okey the new Datingscript 1.0.3  is out and we are now trying it. I like it seems be a very great dating (social network) software … you can use it for all sort of member sites. Will write more about it soon …
For a limited time only we are offering a 20% discount for vldPersonals personal and commercial licenses. Simply enter this coupon HOLIDAYS2013 when checking out to take advantage of this offer. It's that easy. coupon expires on January 4th so act fast !

Okey today I will learn how to make a nice faq page for vldpersonals. (jquery) it is a expanding collapsing  faq page … next time it is with accordion instead !
Step 1. First we must install a forum software … go to your cpanel and install your forum software (in this example it will be phpbb3) and use the same username and password that you had using for your vldpersonals site.
Takemeoutdate is now for sale : include: new website photos, videos, articles, licence etc … Vld Commercial license =$199.95 Comet Chat Platinum =$499 1 year webhosting $120 1 years domainname $10 Dayluv templates 2.7.0 =$49 Lpmobile for personals 2.7.0 =$39

Okey my friends now I´m back again and will build mods extension customize templates for you. if you need something for your site tell me and maybe I build/customize/change it for you. (for a fee) I make logos & banners for your site for a reasonabel price so please ask me …

ULTIMATE NOTES TO UPGRADE FROM 2.5.3 TO 2.7. ….. the templates I use was Nightlife 2.7 from luvpoint:

Clients Testimonials
Thanks for your help and a great support my site works fine now ... no matter how often I had ask for your support you have kindly answered all of my questions ... I recommend you. I vote 5 stars for you.
Add your vldpersonals site here.
Sponsor/Donate to VldMods
I hope you like VldMods if you sponsor me I can make it even better ;) Thanks.
Recommended Mods 4 Your Site.
Easy Signup
USD $18.00
This extension allows you to have a fully working signup form on any page of your website.
Smilies Galore
USD $14.00
Adds smilies functionality to comments, guestbooks, blogs, photos descriptions, etc
Mobile Redirect
USD $14.00
Automatically redirects a visitor with mobile device to a mobile version of your site.
Multi Upload
USD $55.00
Use a jquery Multi Upload function then you need your members to upload more than one pictures every time. With this mod you can upload multi pictures all at ones.