Jobs Listing
Hi! This page is used by your Job Manager plugin as a base. Feel free to change settings here, but please do not delete this page. Also note that any content you enter here will not show up when this page is displayed on your site.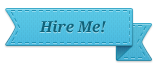 Clients Testimonials
Thanks for your help and a great support my site works fine now ... no matter how often I had ask for your support you have kindly answered all of my questions ... I recommend you. I vote 5 stars for you.

Add your vldpersonals site here.
Sponsor/Donate to VldMods
I hope you like VldMods if you sponsor me I can make it even better ;) Thanks.