Solved: About login to VldMods Blog
An article by
VldMods
Comments Off

on Solved: About login to VldMods Blog
I´m sorry guys I must give up and try to find a solution for this later !
Then members here try to login they get this messages !
You do not have sufficient permissions to access this page.
I had search on google. Many post about it but nothing work for me.
Had try to solve it but can´t have no idea thats wrong. :(
If someone here read this and know how to solve it please tell me. ;)
okey now I had found the problems it was a plugin (g-project)
that was not compatible with the new version of wordpress.
so now you can register & login and write you own stuff.
ask question and tell me if you need help.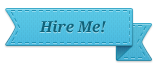 Add your vldpersonals site here.
Sponsor/Donate to VldMods
I hope you like VldMods if you sponsor me I can make it even better ;) Thanks.