Payson modul for vldpersonals
An article by
VldMods
Comments Off

on Payson modul for vldpersonals
Our php coder have now build a new payment modul for vldpersonals 2.7.
If you need it please contact me  and we integrate it for you … price: 89 usd.
Integration will be made of our support team … you can´t do it self !
it is a full api integration for payson (SEK+EUR) with testmode …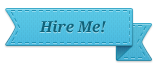 Clients Testimonials
Thanks for your help and a great support my site works fine now ... no matter how often I had ask for your support you have kindly answered all of my questions ... I recommend you. I vote 5 stars for you.

Add your vldpersonals site here.
Sponsor/Donate to VldMods
I hope you like VldMods if you sponsor me I can make it even better ;) Thanks.