Tips and ideas for wordpress3
An article by
VldMods
Comments Off

on Tips and ideas for wordpress3
Many times people asking me how I did some stuff here on vldmods …
and ask me if I can share how I did it … of course no problems …
soon I will make a tips page how to do (wordpress3) for you guys.
Why I did this ? I think the new version vld3 will have functions
like wordpress have. but I can have wrong. we should wait and see ;)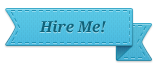 Add your vldpersonals site here.
Sponsor/Donate to VldMods
I hope you like VldMods if you sponsor me I can make it even better ;) Thanks.