Buy Mods or Donate Me


Please use this Payment Form then Pay me for my Customize Work.
or / and then you buy mods etc from me … or if you will donate me ;)


(Please use 

Other Amount

if you will pay me more than 75 usd )


I have 24/7 support for all my clients.

Thanks …
Regards/gugu (vldmods.com)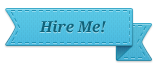 Clients Testimonials
Thanks for your help and a great support my site works fine now ... no matter how often I had ask for your support you have kindly answered all of my questions ... I recommend you. I vote 5 stars for you.

Add your vldpersonals site here.
Sponsor/Donate to VldMods
I hope you like VldMods if you sponsor me I can make it even better ;) Thanks.