Register Step by Step Mod
Okey now it is here … I have build a step by step mod since many clients had ask me to do it.
If you need it please contact me ( it is a paymod ! ) price 39 usd …
Since one of my clients
give me the first positive comment about this mod.


I will give the mod for free to him as a Christmas Present !
Now it  have a auto detect function so it know how many profile fields categories who is active !
( so if it is 3 categories it is show 3 steps )( if it is 4 categories it will show 4 steps )
a step by step counter and a progress meter so you can see all the register steps !
( next version = validation ! better styling ! )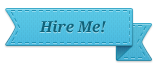 Add your vldpersonals site here.
Sponsor/Donate to VldMods
I hope you like VldMods if you sponsor me I can make it even better ;) Thanks.