Support/Help for VldPersonals Owner
An article by
VldMods
2 Comments
This week I will build a support / joblist page here, if you need help with some customize job for your site.
Ask us that you need help with and we tell you that it will cost and how long time it will take to do it for you !
Also other people here or from VldCrowd can help people if they had problems and need help. (so please tell me )
Okey here is an example: 
 If you are a owner for a site and need help with  customize your site.
Ask your question here and tell us that you need help with.
We will replay and tell you the price for the job.
If someone here think they will take some  job/customize work, tell me and  I will make a list here on vldmods so people know.
I hope it will be a success and I think we need a solution like this ;) that do you guys think about it ?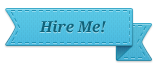 Clients Testimonials
Thanks for your help and a great support my site works fine now ... no matter how often I had ask for your support you have kindly answered all of my questions ... I recommend you. I vote 5 stars for you.

Add your vldpersonals site here.
Sponsor/Donate to VldMods
I hope you like VldMods if you sponsor me I can make it even better ;) Thanks.