Browsing articles in "Tutorials"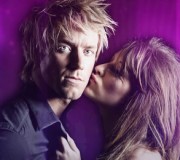 I make new buttons without text …. (open it in photoshop and make new text) (be sure you have text on both buttons) Here is how the buttons look now ! if you need the psd file you can download it here …
Okey today I will learn how to make a nice faq page for vldpersonals. (jquery) it is a expanding collapsing  faq page … next time it is with accordion instead !
Step 1. First we must install a forum software … go to your cpanel and install your forum software (in this example it will be phpbb3) and use the same username and password that you had using for your vldpersonals site.
This is a beginner tutorial how to edit the frontpage (templates). for vldpersonals. You need some knowledge in html and css. (I made this tutorial for a few guys who ask me how to do that !)
I often get this question how we can protect members images. Sorry ! You can never protect images for 100 % … but you can make it more difficult for people to steal them ! I had made a quick tutorial how we can protect our images …
Here is a tutorial how to make a register form on frontpage how to style it with css and make the right call so it will work for your site … or you can buy a templates from luvpoint instead it is cheap and save your time ! or buy the register mod from vldmagic. (I recommend this mod)

Here is a guide how to start with vldPersonals and Enable / Disable Members Features. and how to change the most important settings to get starting with your new site.
Sometimes members don´t upload a profile pictures but the owner for the site will show even this people on the frontpage (new members) here is the solution.

If we need to have more links in top menu you can find it in header.tpl find this code in header.tpl (it should be the same in all versions)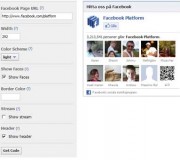 This is a beginner tutorial how to insert a facebook like box in sidebar for vldpersonals. it can be different between templates but later I will make another tutorial how to make it even better !