Auto update copyright date !
An article by
VldMods
13 Comments
I had figure out how to auto update the copyright date in footer on my site.
if you have a commercial license you can change this code !
Q: why we need it ? A: you don´t need to edit your footer every year ;)
Example: Say you have this on your footer.tpl:
Copyright © 2007 – 2010 yoursite.com, All Rights Reserved
but now it is 2011 and you will auto update it every year !
Insert and replace you old copyright code with this one:
Copyright &copy; yoursite.com 2007-<?php echo date(Y) ?> All Rights Reserved.
if you done right you should now see this copyright text !
Copyright © 2007 – 2011 yoursite.com, All Rights Reserved.
Every year it will auto update the new year. Hope it can help someone.
and change 2007 to the year you start you dating site :)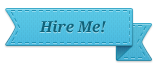 Clients Testimonials
Thanks for your help and a great support my site works fine now ... no matter how often I had ask for your support you have kindly answered all of my questions ... I recommend you. I vote 5 stars for you.

Add your vldpersonals site here.
Sponsor/Donate to VldMods
I hope you like VldMods if you sponsor me I can make it even better ;) Thanks.