Make new text on signup button (nightlife)
An article by
VldMods
Comments Off

on Make new text on signup button (nightlife)
I make new buttons without text ….
(open it in photoshop and make new text)

(be sure you have text on both buttons)
Here is how the buttons look now !

if you need the psd file you can download it here …
hope it can help you … if you need my help tell me …
(not all people have photoshop or know how to edit it)
make new button text is free it take me 1 minutes to do it ;)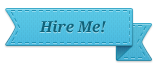 Add your vldpersonals site here.
Sponsor/Donate to VldMods
I hope you like VldMods if you sponsor me I can make it even better ;) Thanks.