Blog Comments rating mod.
An article by
VldMods
Comments Off

on Blog Comments rating mod.
It might happend to you too that you came across a blog comment that is not really crossing the red line of website terms and conditions but you would like to tell the author of the comment about his stupid comment and rate it negative or opposite way , you would like to rate positive to that blog comment.
( @padee tell me now we can´t have a demo here!) (so please contact him if you need to try a demo.)
this is a paymod $48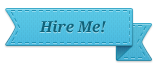 Clients Testimonials
Thanks for your help and a great support my site works fine now ... no matter how often I had ask for your support you have kindly answered all of my questions ... I recommend you. I vote 5 stars for you.

Add your vldpersonals site here.
Sponsor/Donate to VldMods
I hope you like VldMods if you sponsor me I can make it even better ;) Thanks.