Browsing articles tagged with "blink icon | Mods and Tutorials for VldPersonals."

Then a member get a new message it show: message 1 but you can have it like this: message 1 both nice and easier for members too see then a new messages arrived.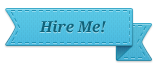 Add your vldpersonals site here.
Sponsor/Donate to VldMods
I hope you like VldMods if you sponsor me I can make it even better ;) Thanks.