Browsing articles tagged with "new templates | Mods and Tutorials for VldPersonals."
There are two new templates at luvpoint.com for your consideration: one dark and one light (for the harmony). Please, find the links below.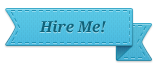 Add your vldpersonals site here.
Sponsor/Donate to VldMods
I hope you like VldMods if you sponsor me I can make it even better ;) Thanks.