Browsing articles tagged with "seo | Mods and Tutorials for VldPersonals."

Google has recently updated and released this beginner's guide to search engine optimization. Google Search Engine Optimization Starter Guide are going through important things you should think about to get better rankings on search engine like Google.   Take a look at the 32-page version PDF version here.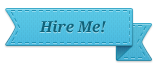 Clients Testimonials
Thanks for your help and a great support my site works fine now ... no matter how often I had ask for your support you have kindly answered all of my questions ... I recommend you. I vote 5 stars for you.

Add your vldpersonals site here.
Sponsor/Donate to VldMods
I hope you like VldMods if you sponsor me I can make it even better ;) Thanks.