Browsing articles tagged with "settings | Mods and Tutorials for VldPersonals."

Here is a guide how to start with vldPersonals and Enable / Disable Members Features. and how to change the most important settings to get starting with your new site.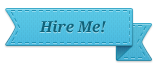 Add your vldpersonals site here.
Sponsor/Donate to VldMods
I hope you like VldMods if you sponsor me I can make it even better ;) Thanks.