Browsing articles tagged with "stats | Mods and Tutorials for VldPersonals."

People had ask me this question a few times … how to make stats on the frontpage:   I think some of us allready use stats on our sites and some not. and some people don´t know how to do …   Maybee you have more stats code. Please comments it here … so we can have a better stats code on our sites.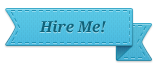 Add your vldpersonals site here.
Sponsor/Donate to VldMods
I hope you like VldMods if you sponsor me I can make it even better ;) Thanks.