Browsing articles tagged with "templates | Mods and Tutorials for VldPersonals."
If you search for nice templates for vldpersonals you can stop searching now :) my friend Inatmo make templates for vldpersonals. Go to Luvpoint and take a look or… you can read about the templates on our forum.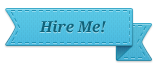 Add your vldpersonals site here.
Sponsor/Donate to VldMods
I hope you like VldMods if you sponsor me I can make it even better ;) Thanks.