Templates for Vldpersonals.
An article by
VldMods
5 Comments
If you search for nice templates for vldpersonals you can stop searching now :)
my friend Inatmo make templates for vldpersonals.
Go to Luvpoint and take a look or…
you can read about the templates on our forum.
the cost is from 49 USD to 59 USD and you can update them for free
then it will be a newer version for vldpersonals.
I had by templates from him and is very happy for it
working great and if you need support he answer quickly !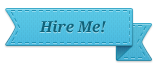 Add your vldpersonals site here.
Sponsor/Donate to VldMods
I hope you like VldMods if you sponsor me I can make it even better ;) Thanks.