Responsive Templates
An article by
VldMods
Comments Off

on Responsive Templates
Responsive themes have been very popular today so I decide to create a Responsive Design for vldpersonals 2.7
I have my first client for it now ! I rebuild his vldpersonals site so it will be mobile friendly (with the latest technology)
I will have a demo for his site here soon then I am finished with it … so you guys can try it ! so please be patience my friends !
so soon all your vldpersonals sites can be mobile friendly (With Responsive Design) …
This year I had rebuild the most of my wordpress clients sites with new Responsive Design (Mobile Friendly) so if you need my help please contact me …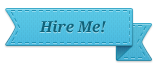 Clients Testimonials
Thanks for your help and a great support my site works fine now ... no matter how often I had ask for your support you have kindly answered all of my questions ... I recommend you. I vote 5 stars for you.

Add your vldpersonals site here.
Sponsor/Donate to VldMods
I hope you like VldMods if you sponsor me I can make it even better ;) Thanks.