Winter Special Offer for VldPersonals
An article by
VldMods
Comments Off

on Winter Special Offer for VldPersonals
For a limited time vldPersonals are offering a 40% discount for  personal and commercial licenses. Simply enter this coupon HOLIDAYS2012 when checking out to take advantage of this offer. It's that easy.
Thinking of running multiple sites? Take advantage of our 40% discount for vldPersonals unlimited license upgrade which allows you to install vldPersonals on unlimited number of domains. Simply enter this coupon HOLIDAYS2012 when checking out. If you're an existing client, you may upgrade your license in the client area. Simply click on your license and then on (Account Addons – Click to view available addons)  link.
This is a limited time offer, coupon expires on January 3rd so act fast!
Why vldPersonals? In addition to some of the most advanced features found anywhere, you also get free professional installation, one year of absolutely free major and minor upgrades, and outstanding unlimited support.
Don't forget to test drive our online demo. Want to see how other people use vldPersonals, check out our showcase.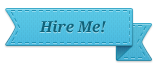 Clients Testimonials
Thanks for your help and a great support my site works fine now ... no matter how often I had ask for your support you have kindly answered all of my questions ... I recommend you. I vote 5 stars for you.

Add your vldpersonals site here.
Sponsor/Donate to VldMods
I hope you like VldMods if you sponsor me I can make it even better ;) Thanks.