Welcome
An article by
VldMods
8 Comments
Welcome to VldMods. We had build a New Site Now !
We have still our Community left and even we old Forum ;)
so you can get there and read some tutorials for vld 2.5.3 – 2.5.7
Hope you will enjoy vldmods new site ;) if you have questions please contact me !
and now you can translate vldmods in 50 different languages only click on the flag,
look at bottom of the page and you will find all this flags (languages).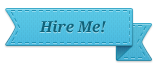 Clients Testimonials
Thanks for your help and a great support my site works fine now ... no matter how often I had ask for your support you have kindly answered all of my questions ... I recommend you. I vote 5 stars for you.

Add your vldpersonals site here.
Sponsor/Donate to VldMods
I hope you like VldMods if you sponsor me I can make it even better ;) Thanks.