File Compare Program
Many
file compare program
cost money but this is free open source.  
You can download it
here …
WinMerge
is an Open Source differencing and merging tool for Windows.
WinMerge can compare both folders and files.
File compare main objective is to show differences in two files
and allow user to copy those differences between the files.
Make it easier for us who have done much change on design functions .
Now we can se what is differences between old and new files.  
quick start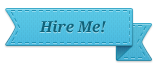 Add your vldpersonals site here.
Sponsor/Donate to VldMods
I hope you like VldMods if you sponsor me I can make it even better ;) Thanks.