Add banner in footer or on content for (vldpersonals 2.7)
An article by
VldMods
4 Comments
how to add banner to the footer
and to the content of my pages ,
I search and found 3 tutorials about this, so I don´t think we need ones more :)
my comments: (thanks db3204)(you are making very great tutorials)

read this 1
read this 2
read this 3
I will soon make a guide/tutorial here how to do it in version 2.7  (I must try it on my test site first)
so please be patience … if someone here read this and know the differents between older and newer versions.
make a comments and tell us about it.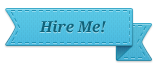 Clients Testimonials
Thanks for your help and a great support my site works fine now ... no matter how often I had ask for your support you have kindly answered all of my questions ... I recommend you. I vote 5 stars for you.

Add your vldpersonals site here.
Sponsor/Donate to VldMods
I hope you like VldMods if you sponsor me I can make it even better ;) Thanks.