Browsing articles in "VldPersonals"

This week I will build a support / joblist page here, if you need help with some customize job for your site. Ask us that you need help with and we tell you that it will cost and how long time it will take to do it for you ! Also other people here or from VldCrowd can help people if they had problems and need help. (so please tell me )

By default the banner code is in the template header.tpl in two places. Here is an image of what the code looks like

if you don´t know how to change languages in footer here is a tutorial how to do it.
Tired of spammers send their email addresses on your site, the solution is simple "bad word".
How can i translate a Terms of service to another language ? do it in this way … I think this is the best solution on it … add for every language a new custom page … in controlpanel … I did this on my site … add this in your footer:
Before you try to make you own templates you need some knowledge about html and css. and even knowledge how to change yours tpl files. This tutor is only for beginners. Ofcource you can make a new one but it is very hard and it will be a tutor about it later …

Then a member get a new message it show: message 1 but you can have it like this: message 1 both nice and easier for members too see then a new messages arrived.

To start search for mods extension and tutorials for vldpersonals here is a good start ! The original post is on vldpersonals and made of seeme101 (Thanks) many mods/extension/tutorials is made for version 2.5.3 – 2.5.7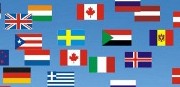 I had get this question a few times now I think it´s better I tell you about it here instead :)   Example: you have something like this code: and you will translate Welcome and You have 1 new message!
If you have a site with a join now logo:   example: join_now.png maybee you need to make it multi languages … so then you change sites languages it should even change the logo ..